If my knowledge of the Mosin family was what I wished it to be, this would be a long and detailed article explaining the minutia of Mosin 91/30 rifles.

It's not, so this won't be.

What it is, is a short display in images showing the differences between 91/30 Mosin rifles made within a year of each other at two different soviet armories.

Pictured are a 1943 Izhevsk and a 1944 Tula. The Tula happens to be an Ex-sniper in a laminated stock, but is not otherwise special in any way. Both have been refurbished by the Soviets at some time, and both have been detail stripped and cleaned by me.

I will confess..... I refinished the wood as well. While the purists are swooning and taking out contracts on my life, I'll plead a certain uncaring attitude towards respectfully and carefully bettering a rifle that cost me less than $100, and found on a stack of one hundred brethren at a gun show. These are MY Mosin's, and I shall do with them as I will. The way you see them pictured here is the way I choose to have them. They shoot extremely well, handle nicely, get consistent Oooh's and Ahhh's at the range..... and I love them muchly.

In this case, they are prime examples of what can be expected from each maker. The Izhevesk displays rough machining and less attention to detail. The Tula is more nicely finished with more pleasing lines.

That said.... they both shoot and function amazingly well. Accurate, easy to use, and easy to service. I actually fixed one at the range using a cartridge and a small rock. While the Mosin family has a rugged beauty that grows on many collectors and shooters, I'll admit it can take time. So much time, it flat out misses many folks altogether.

These photos should show the old soldiers in a good light... and make them easy to compare. The Ishy is rougher and wears Beech furniture, while the Tula is more smoothly machined and is fitted in the laminate stock.....

(Excellent information on the Mosin family of rifles can be found here, possibly the best source on the internet.)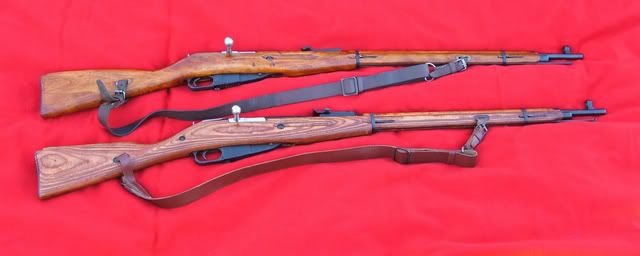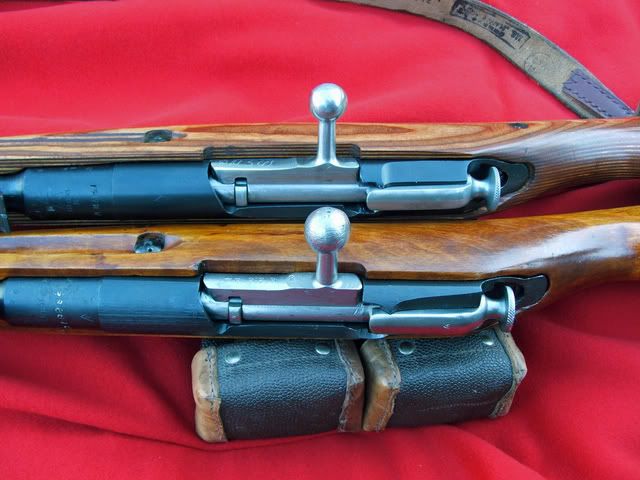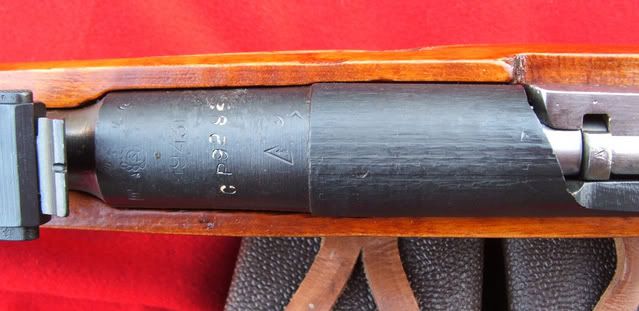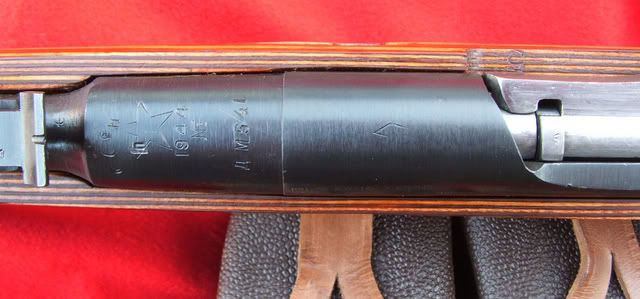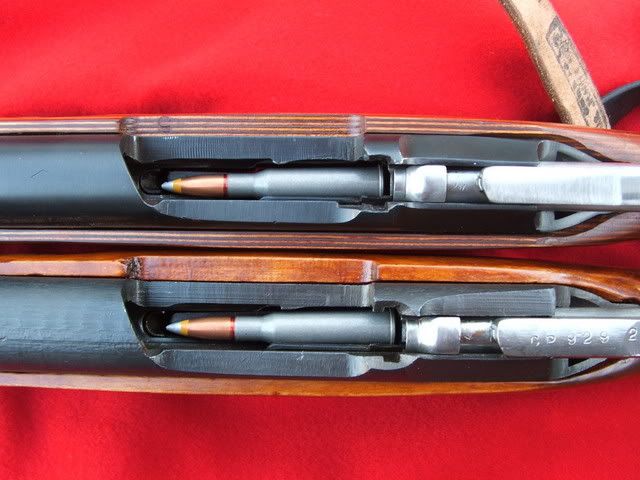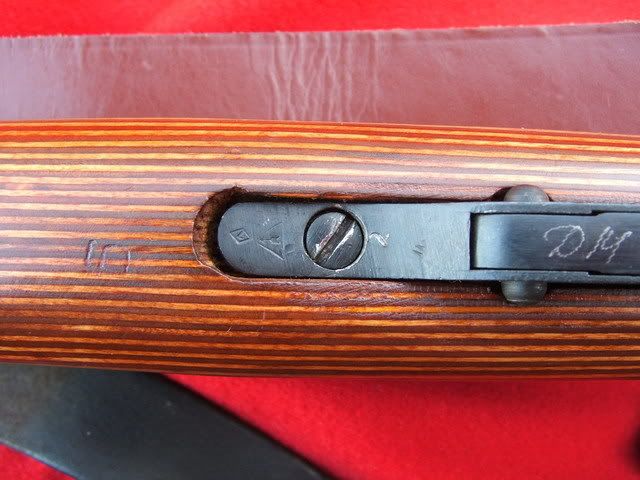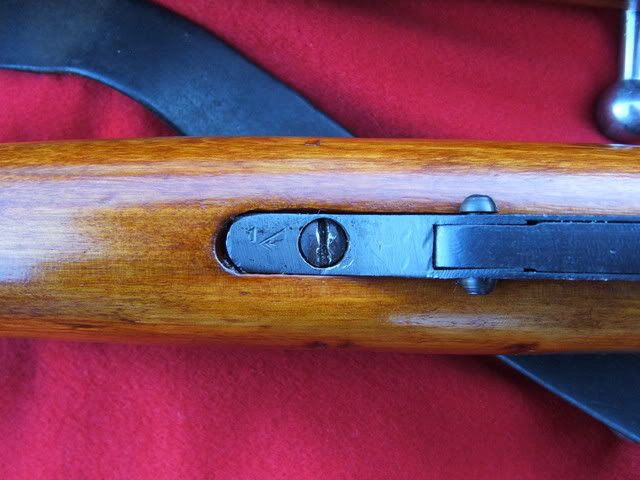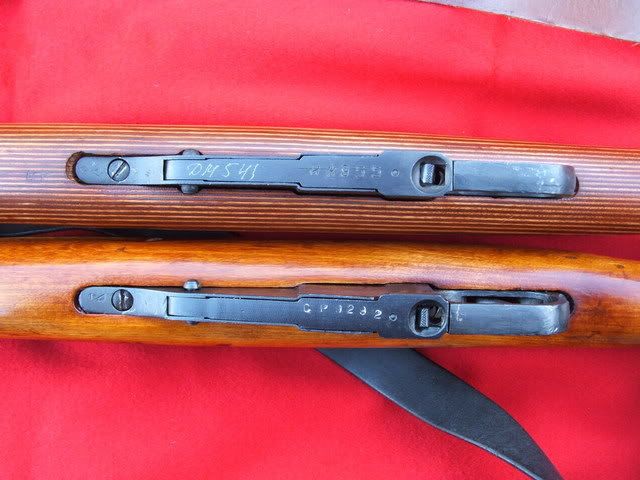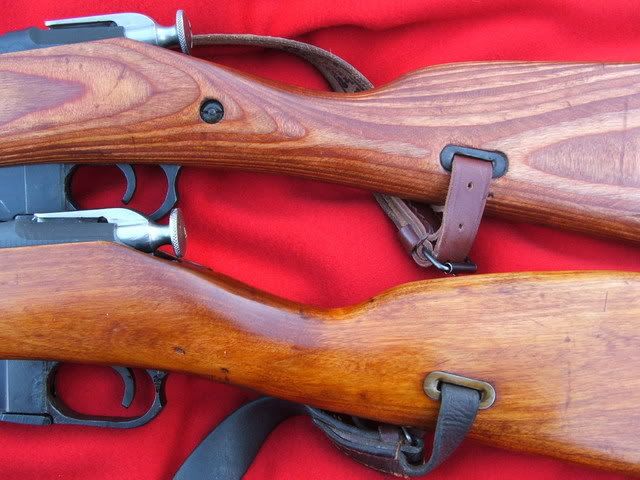 And just for fun, a few more photos showing the normal accessories that often come with these old war horses. The typical long spike bayonet which Soviet soldiers were rarely allowed to take off the weapon, and the ammunition pouch set that will hold thirty rounds of 7.62x54 on stripper clips or loose.

I have also included some images showing how the bayonet is attached.
Quite simple and robust.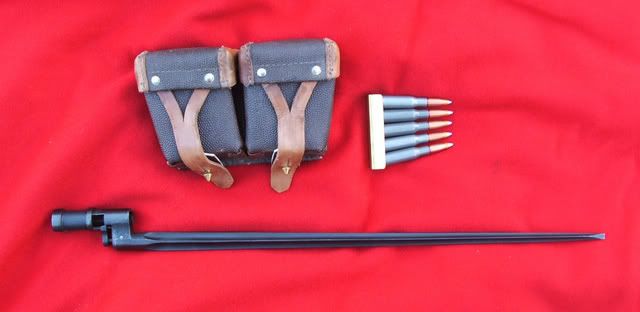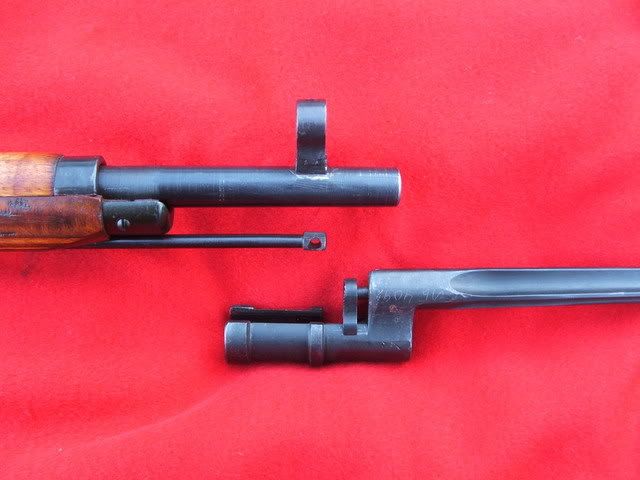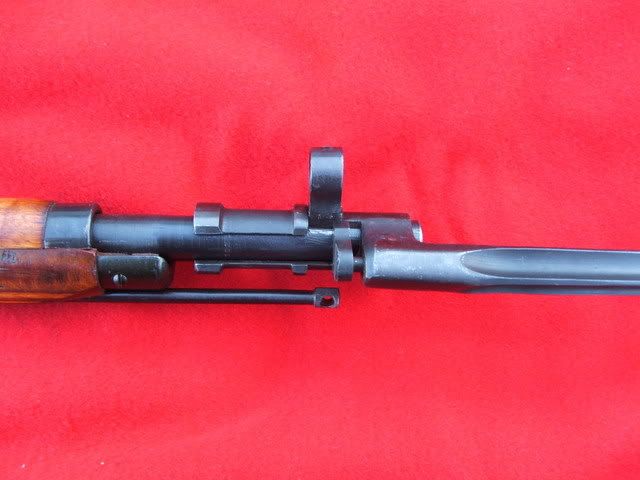 Another day soon.... and more in depth articles will follow. I hope this wets the appetite.

G'nite friends!