Yup, has to be the nicest I have ever shot at. Friendly people, excellent facilities, beautiful ranges, and minimal rules that are almost universally obeyed by all members. In fact, I think belonging to the Southern Lancaster County Farmers and Sportsman's Association probably makes me smarter and better looking. It might even cure warts!

A recent visit found some nice touch ups and projects completed.
The 100 yard range got new walkways. Very nice on rainy days.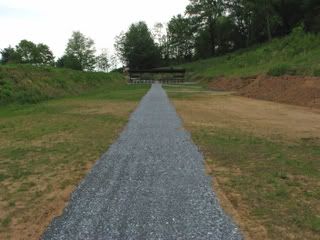 The pistol shooting bays all got concrete pads to put benches on, at the
fifty foot mark. Also new target holders and weeds trimmed.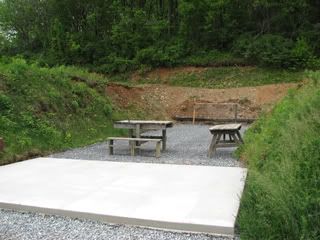 The parking lot for the main pistol range, new gravel and freshly trimmed.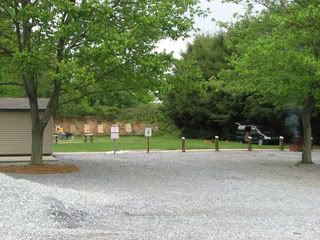 I'd like to extend an invitation.... if any blog readers will be in the
area over a weekend, and would like to see the club, let me know.
It would be an especially good day on one of the CMP style shoots,
with military rifles of all ages showing up.