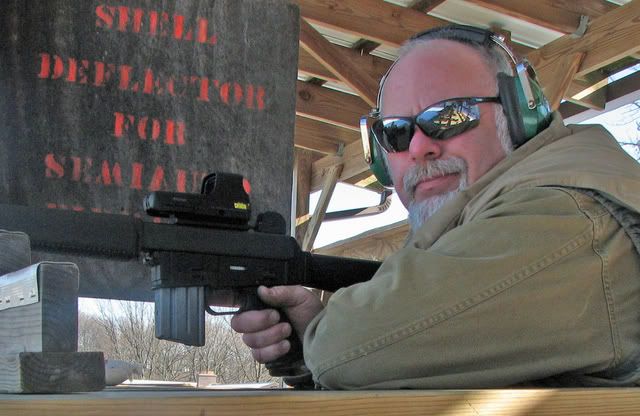 This afternoon a chance came to go to the range.
Despite twenty degree temperatures and stiff breezes, I jumped on it.

Today the AR180b came along, with several types of ammunition to try out.
In this case, Privy Partisan 55 grain FMJ, and Silver Bear 55 grain FMJ.
I have been meaning to try both, and today was the lucky day!

That is... till the cold really bit home, and the shivering started in.
Can I get a BRRRRrrrrrr?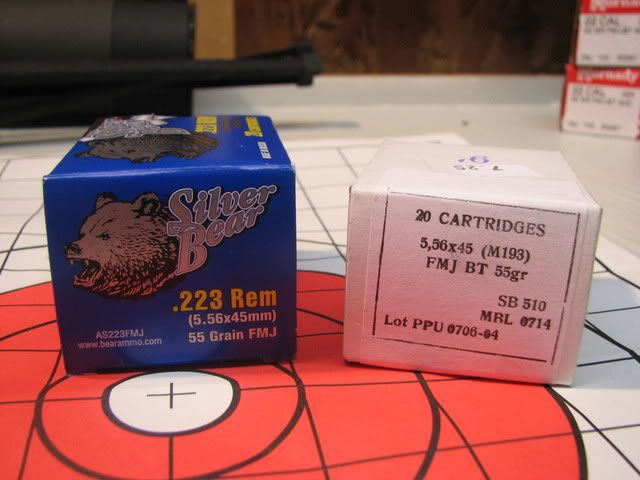 But... forge on we must, and I tried to be fair to both.
The rifle sports an Eotech 512 holographic sight on a StormWerkz base,
and while it has no magnification the 1-moa dot allows fairly precise shooting
at reasonable ranges. This afternoon, I stretched that out to 200 yards... a little far for a 'dot' sight and my old eyes.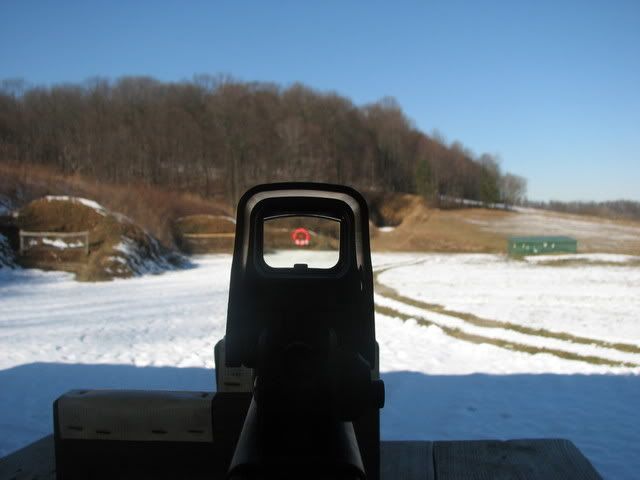 I have to say, the silver bear functioned fine, but other than that did not impress me. It gave mediocre accuracy, which seemed to fade with range. At one hundred yards it held four inch groups... not terrible for $5 a box ammo, but at two hundred yards that got worse. A lot worse... like maybe hit the paper.
In addition, I am unsettled about the way the case obdurates to seal the chamber, as I saw plenty of powder marks down the side of the case.

The case on the Silver bear is zinc plated steel, and also seems to have some form of poly coating as well. They certainly feel sticky to the touch when hot, after firing. That troubled me a little.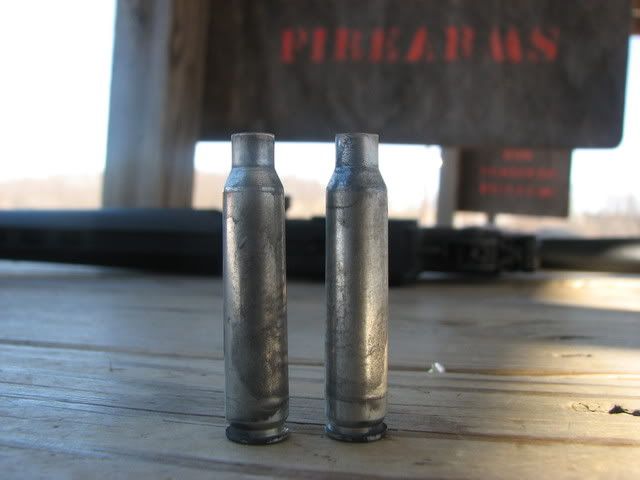 The Privy Partisan has traditional brass cases and traditional bullets as well.
It's performance is on par with most any generic American made .223 FMJ ammunition, which is to say pretty darn good.
On a day when I could shoot without shivering like a chihuahua in heavy traffic, it gave MOA tight groups with this rifle at one hundred yards.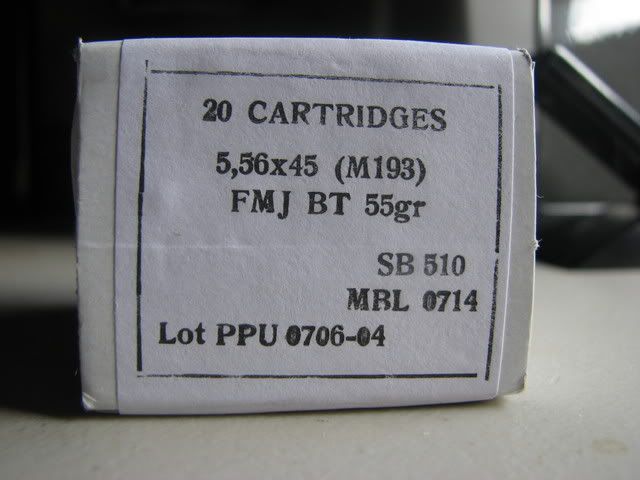 Function is 100% perfect and accuracy is good too. At $7 a box locally, and cheaper on line, it seems a pretty good deal.

As for accuracy... here's an indicator... The target following was fired from the bench at 200 yards. The sight is unmagnified, with a 1-moa red dot surrounded by a 65-moa ring. The wind cost me two inches of left drift, but I was still able to keep most rounds in a group about the size of a twenty round magazine.

Given the shooting condition today, and weapon used, I am not unhappy.