I have two 1938 Turkish Mausers. Having typical 1898 Mauser actions, these are robust and simple. The same techniques used by generations of shooters on Mausers work just fine on these old Turks.
One Turk is set up as my 'military rifle shoot' competition piece (known and feared on rifle ranges everywhere as 'The Grand Old Turk'). I have about 1000 rounds of 1950's surplus 8x57mm ammunition for this rifle, the idea being to use the surplus for practice, and my quality hand loads for competition.
Sounds like a plan, doesn't it?
There is a fly in the ice cream with this plan…. my Turks won't shoot the Yugo ammunition reliably. I get what appear to be good firing pin strikes, but every other round fails to fire. The same ammo, even the FTF rounds, will all shoot with 100% reliability in my Yugoslavian M48B (another version of the 98 Mauser).
Clearly the ammo is good, and there's an issue with the Turk's that I needed to find.
My first thought, and a good one, was firing pin spring strength. The M48 is about fifty years old, while the Turks are much, much older. Springs weaken with age and the Turks are noted for it. New 24 pound springs were ordered, received, and installed. Immediate range tests revealed no change at all in function. The Yugo ammo still had about a 50/50 failure rate in the Turks.
Careful side-by-side inspection of the M48B bolt vs. the Turk bolt showed the problem to be one of firing pin protrusion. The M48B was 0.058" while the Turks were 0.030". Since the spec for firing pin protrusion on a model 98 is .055" to .065", No matter how hard the pin struck on that Turk, it simple wasn't hitting deep enough to set off the stubborn and hard Yugoslavian primers.
Mauser 98 actions do not offer ready firing pin protrusion adjustment like a Mosin does. It's built into the engineering, and pretty much soldier proof. That left me with a problem and no easy solution. New firing pins cost roughly what I paid for the rifle to start with, and were not guaranteed to solve the issue.

I needed a tinker fix.
I determined the limiting factor on firing pin protrusion to be the striker stopping against the bolt shroud. Modifying that requires disassembling the bolt and some careful dressing with small files. This work is touchy and must be taken slowly. Too much metal removed means a trashed part and a trip to the Internet for new components.
It might also mean pierced primers and a dangerous rifle.
If you chose to follow in my footsteps, be careful. If minor gunsmith work is something you fear, leave this job to the pros.
The following photos show the process in fair detail.....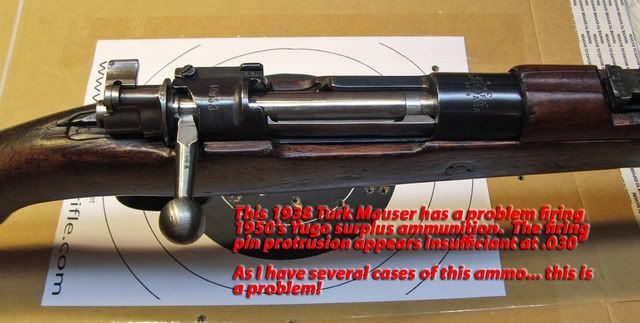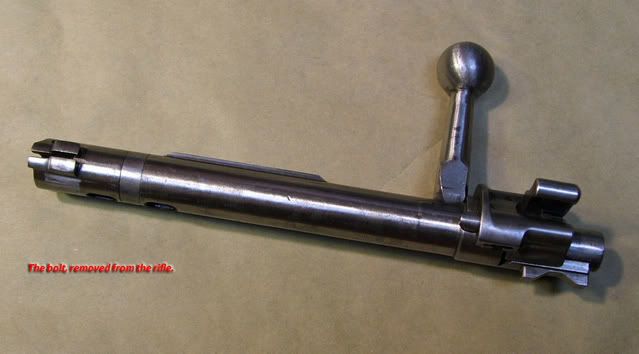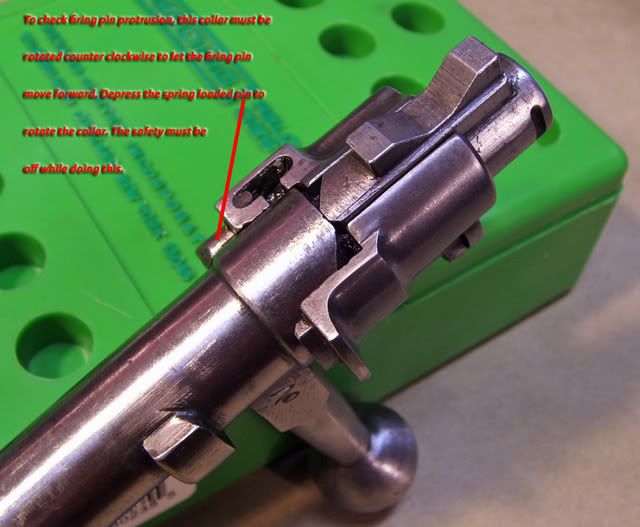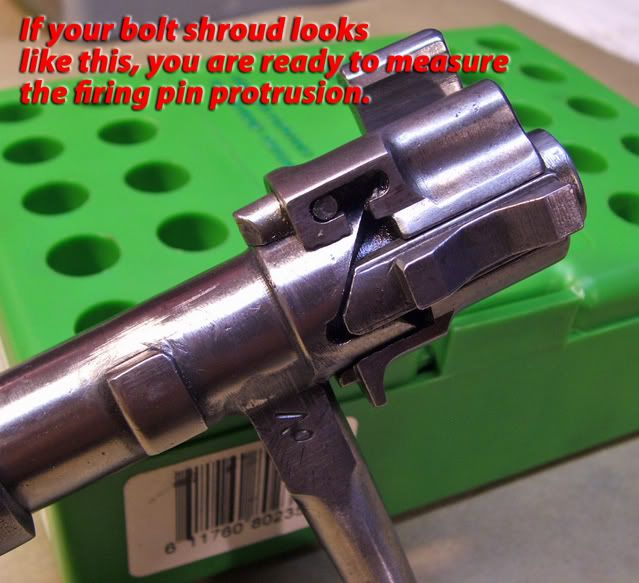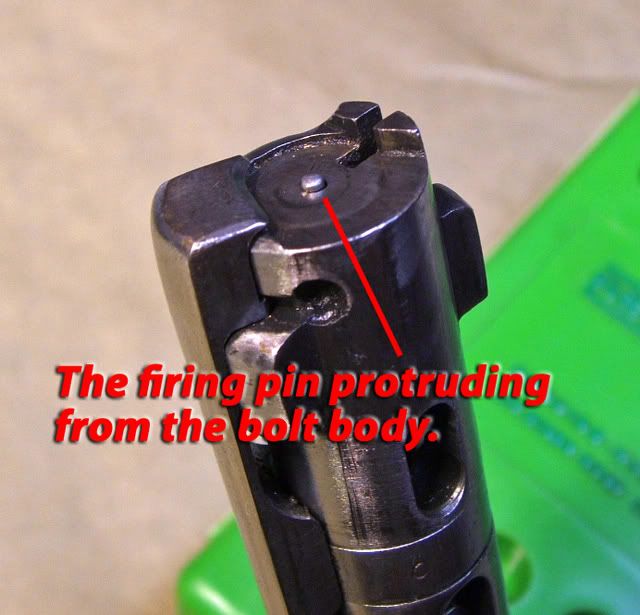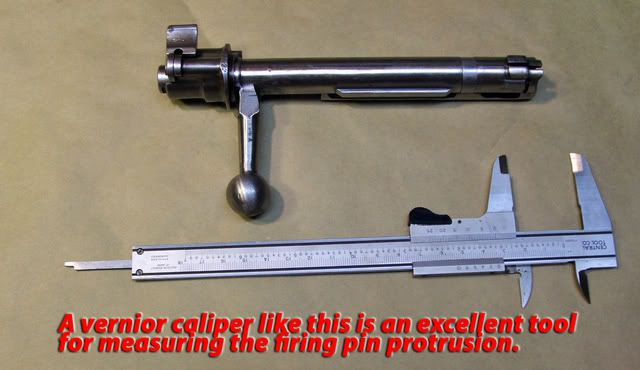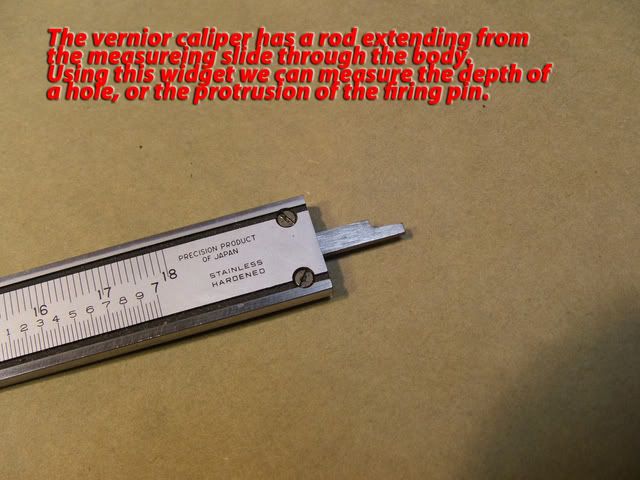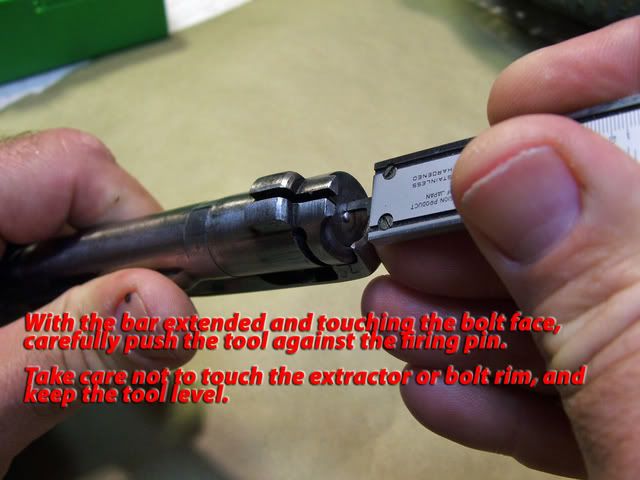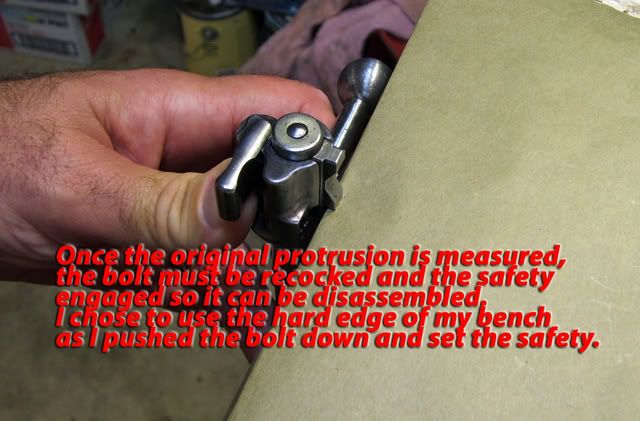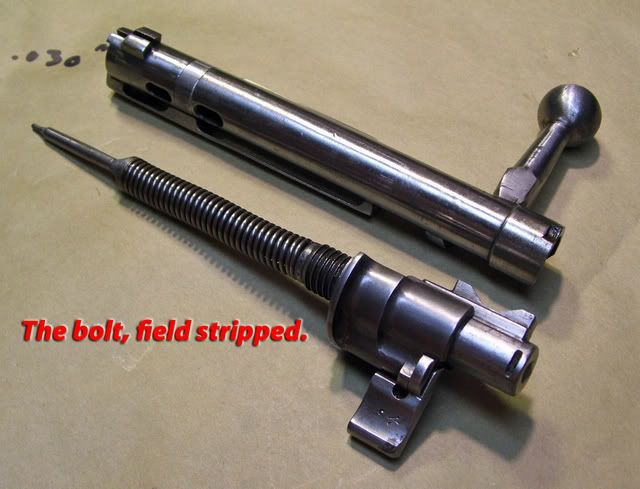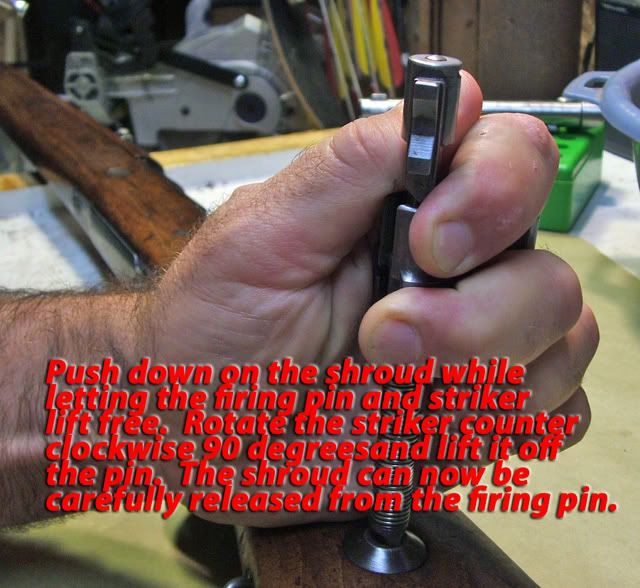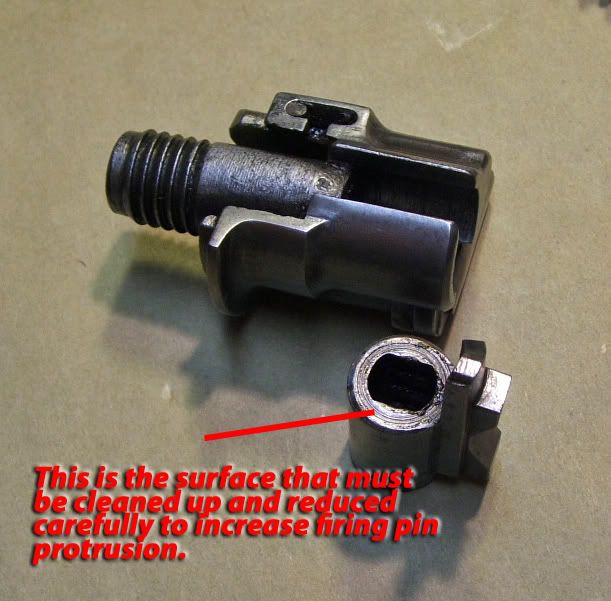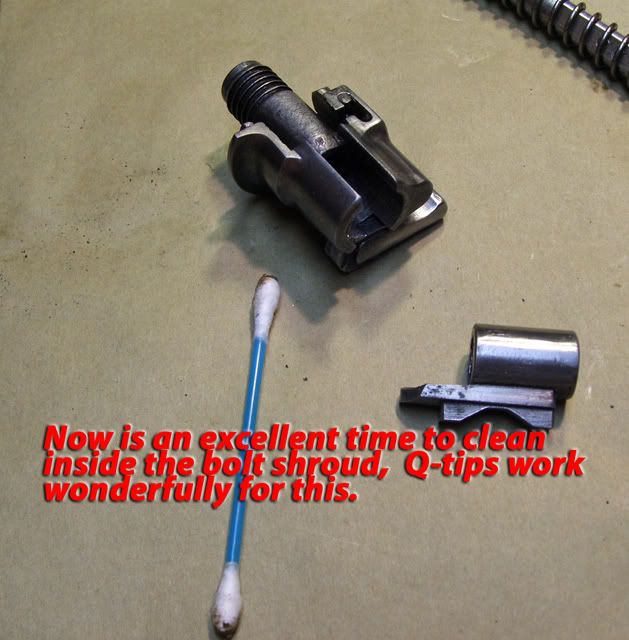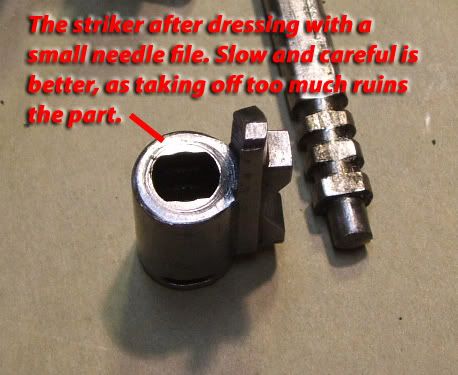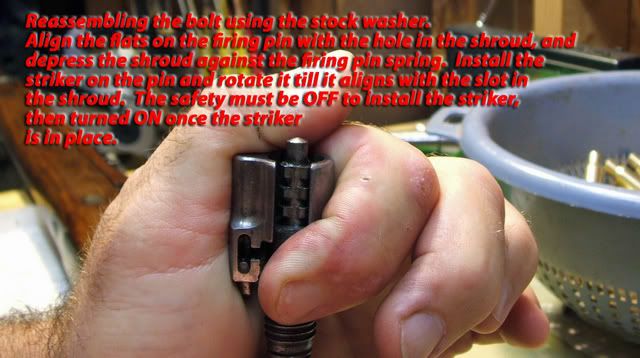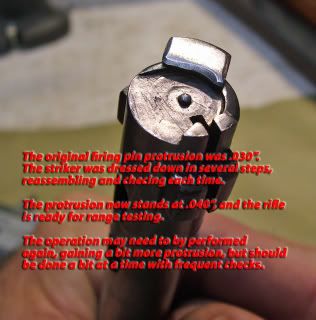 Follow up adventures in Mauser bolt workings:
Using the procedure detailed above, I continued a step at a time till I arrived at 0.055" protrusion on the firing pin. This should be acceptable with a Model 98 Mauser action, which calls for 0.055" to 0.065".
The results are thus: From a 50% fail to fire with 1950's Yugoslavian surplus, the rifle now has a 10% fail to fire. While not perfect, it's far better than it was. Since the firing pin protrusion now stands at only 0.003" different between the M48 and the Turk, any more fail to fire with the Yugo surplus ammunition is probably caused by another factor. (I suspect the shape of the firing pin tip….)
More to the point, the old Mauser shoots it's favorite hand load considerably better. Fliers are a thing of the past. I have since shot a military rifle match that entailed a fifty-eight round course of fire. Eight sighter rounds, with fifty for score. In that entire match I did not have a single flier. On top of that, my score came up substantially from previous matches with little else changed but what is detailed above.